Fife Feature Photos
FifeWeather has teamed up with Fife-based photographer Simon Swales, to bring you stunning landscape photographs of Fife and the surrounding area.
A big thanks to Simon for posting his images for us to enjoy! You can view more of Simon's images on his new website, simonswalesphotography.co.uk and on his flickr Photostream. If you are on twitter, you can follow Simon too.
Click on the photos for larger versions.
Above The Burn of Sorrow
Details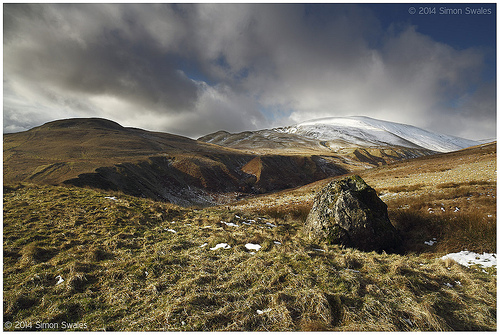 Another from last Sunday trip to the Ochil Hills, Clackmannanshire. Had climbed up from the Burn of Sorrow and was about to pack everything up and make my way down into Dollar Glen when I turned round to see what was occuring. Under snow is King's Seat Hill (648m / 2126ft) with the deep cleft of the Glen of Sorrow below. Thanks for viewing. More on my blog.
Simon Swales
Cranes
Details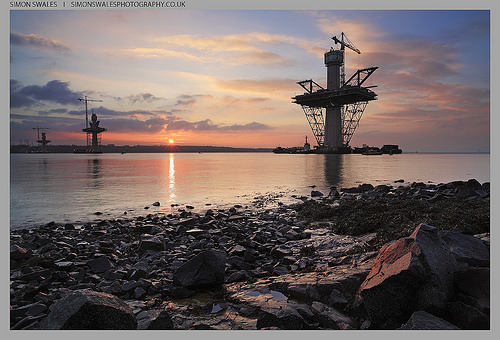 The sun going down between two of the three towers of the new Queensferry Crossing now well under construction across the Firth of Forth. See this and other pictures on BBC News Scotland - Your Pictures of Scotland: 14 - 21 November by clicking here.
Simon Swales
Glowing Under A Dark Sky
Details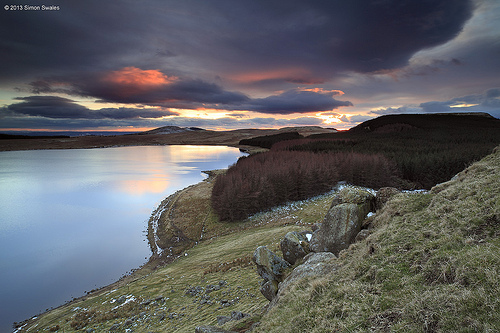 Taken about 8 - 10 minutes before sunset from a hill above Loch Glow. The light and colours in the sky were astonishing. Sunset was even better with the dark clouds suddenly bursting into life with a red glow. More on my Blog.
Simon Swales
Springer
Details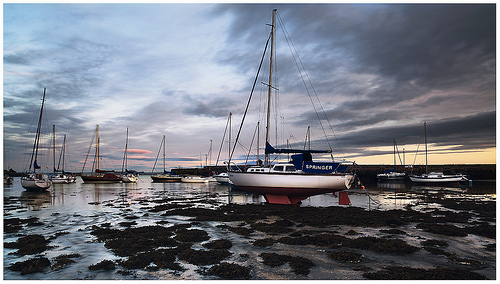 Aberdour Boat Club, Aberdour. The boats have been lined up along the pier since October last year but they were craned back into the water at the end of April for the sailing season. A great place to while away some time on Friday evening as the tide was on its way back in.
Simon Swales
Redneck
Details
The Kelpies, The Helix, Falkirk.
My first visit to what are already iconic sculptures by Andy Scott on the Forth & Clyde Canal at Falkirk. Click on the links for more info.
A hot spot for togs most days I would imagine and there were a few there when I arrived at 9pm. The sky was developing nicely but in the end the cloud cover on the horizon became too thick. This was the best of the light about 1/2 hr before sunset. For about 2 minutes the sun shone, low and intense in the NW, before disappearing back into the cloud. After sunset the clouds drifted north leaving a clear blue sky and it was still fairly light when I left at 11:30pm. A main power line runs behind the site. I've left the power cables in but managed to position the pylon behind the horse. Lee 0.9 ND pro-glass filter to slow things down slightly. More on my blog.
Simon Swales
Note From Editor: This week's pic is a slight deviation from our ongoing "Fife" theme. But this was such a striking image, we thought it would be OK to cross the borders of Fife, once in a while. :)
Hawcraig
Details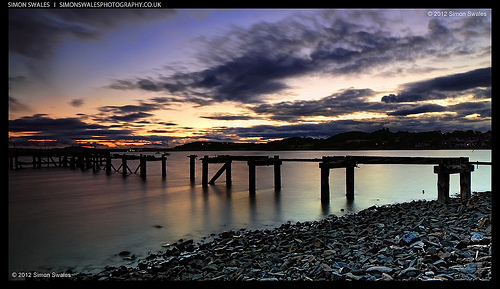 This is a re-edit of an image that I posted in October 2012. The original was a blend of two frames but it lacked depth. This time I re-processed just one of the RAW files and ran it through Topaz Adjust, Clean and Detail plug-ins in Photoshop before blending them using layer masks. Now its much better. The old version can be seen on Flickr here.
Simon Swales
Note From Editor: Simon's choice of photo this week could not be more apt, as we lauched our Aberdour WeatherCam just 48 hours ago! Thanks to Simon for another great image.
WeatherCam Previews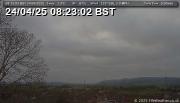 Aberdour: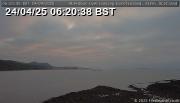 Anstruther: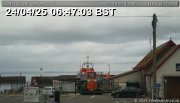 Forth View: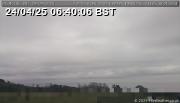 St Andrews: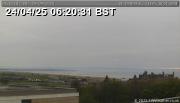 Upper Largo:
St Andrews SkyCam: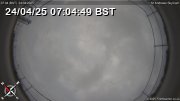 Fife Weather Warnings
There are currently no Met Office weather warnings issued for Fife.