Fife Feature Photos
FifeWeather has teamed up with Fife-based photographer Simon Swales, to bring you stunning landscape photographs of Fife and the surrounding area.
A big thanks to Simon for posting his images for us to enjoy! You can view more of Simon's images on his new website, simonswalesphotography.co.uk and on his flickr Photostream. If you are on twitter, you can follow Simon too.
Click on the photos for larger versions.
Border Wall
Details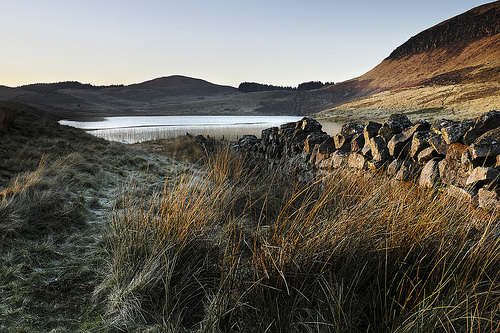 Taken on January 26, 2017
Took a trip out to Loch Glow but this time walked to the far side of the loch to reach the much smaller Black Loch. This nestles in its own little ampitheatre within the Cleish Hills. The wall marks the border between Fife and Perthshire and the loch is split between both counties too.
Simon Swales
Ravenscraig
Details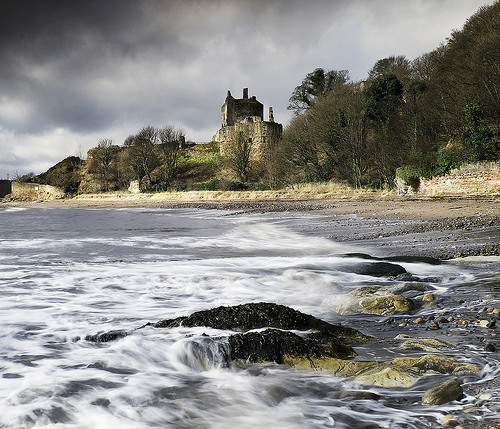 Taken on March 7, 2017
Ravenscraig Castle, Kirkcaldy, Fife.
Have always struggled to photograph this castle the way I want to. It's surrounded on 3-sides by Kirkcaldy and I've had to frame this carefully to isolate it from the silo's of Carr's flour mill (out of shot on left) and a 1970's apartments block (behind the trees to the right). Luckily the tides, the sea and the light were in my favour for a few minutes during the two hours I spent here. A 7-stop ND filter slowed the exposure enough to create some movement in the sea.
Simon Swales
On Track
Details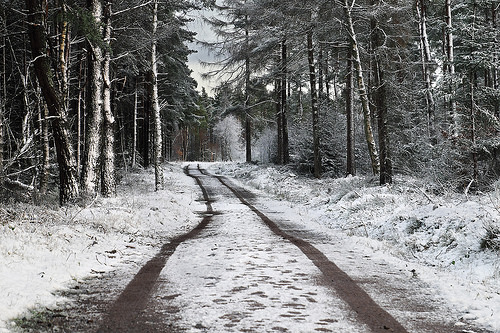 Taken on January 12, 2017
Couldn't really get anywhere yesterday as all the minor roads were iced up. Ended up at Devilla Forest (5 miles away) for the hour before sunset. It has been transformed by a thin covering of snow. Was drawn to the way the tyre tracks lead the eye through the scene.
Simon Swales
Gloaming
Details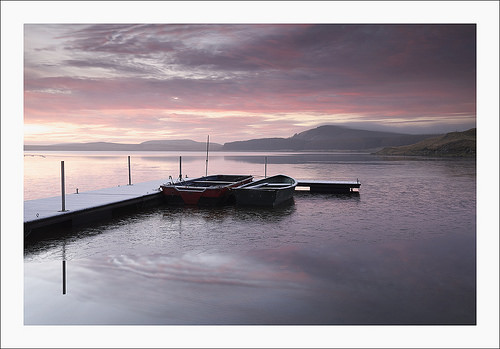 Taken on December 5, 2016
You might be mistaken into believing that this image was taken in The Highlands given the loch, ice, frost, backdrop and gloaming light. But it was taken within 10-miles of my home in western Fife, a 20 minute journey by car and a 10 minute walk along a forest track to reach Loch Glow. This was 3-days after my previous visit and in that time the ice and frost have returned. The boats were icebound and I watched big trout swimming under the ice. Taken about 10 minutes after sunset as fog and mist were descending making for a very atmospheric scene. Filters: Formatt-Hitech Firecrest Polariser and Firecrest 1.2 ND + 0.6 GND.
Simon Swales
Piercing
Details

Taken on November 17, 2016
From a trip out to Pittenweem in the East Neuk, Fife, last week. A long exposure using an ultra-thin circular polariser with a 2.1ND (7-stop) filter giving 9-stops of filtration with a grad over the sky to hold the highlights. Didn't have to correct the deep blue colour cast that you normally get with LE's as this is Formatt-Hitech's Firecrest filters. There was big banks of low cloud over on the Lothian side of the Forth and more clearer skies overhead.
Simon Swales
The Land That Time Forgot
Details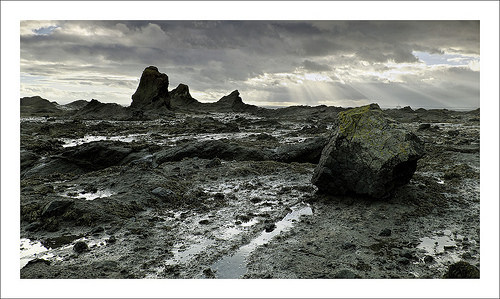 Taken on October 26, 2016
Have lived in Fife for 20-years but only discovered this beach about a month ago. It is a tidal beach with deep and narrow inlets on either side which effectively cut it off from the rest of the coast. You have to negotiate the only "Via Ferrata" along Britain's coast too, including a 10 metre vertical pitch. Could be Fife's best kept secret.
Simon Swales
Elie Evening
Details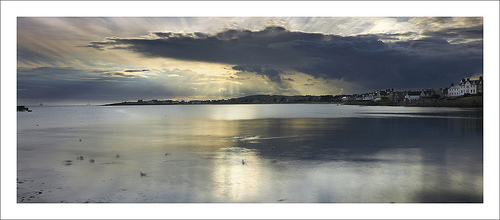 Taken on September 4, 2016
From the beer garden at The Ship Inn, Elie, East Neuk. Earlsferry curves around the bay from the right with two rigs anchored in the Firth of Forth. Crepuscular Rays radiate through the clouds. A Firecrest 7-stop ND filter has slowed the exposure as I was shooting into the sun.
Simon Swales
WeatherCam Previews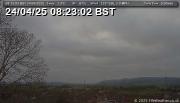 Aberdour: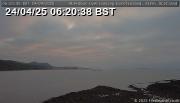 Anstruther: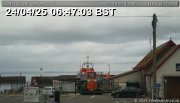 Forth View: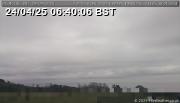 Kinghorn: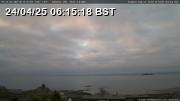 St Andrews: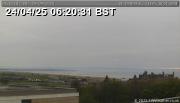 Upper Largo:
St Andrews SkyCam: