Fife Feature Photos
FifeWeather has teamed up with Fife-based photographer Simon Swales, to bring you stunning landscape photographs of Fife and the surrounding area.
A big thanks to Simon for posting his images for us to enjoy! You can view more of Simon's images on his new website, simonswalesphotography.co.uk and on his flickr Photostream. If you are on twitter, you can follow Simon too.
Click on the photos for larger versions.
Dark Shadows Falling
Details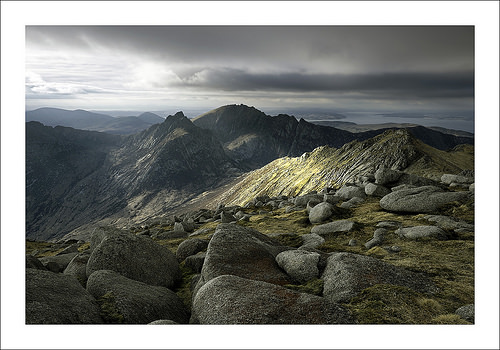 Departing from Fife this week, this photograph was captured in the early evening on the summit of Goatfell, Isle of Arran. Taken under ever changing light. North Goatfell is lit by the sun. Developed the RAW file through Fuji software choosing the Velvia1 style this time.
Simon Swales
WeatherCam Previews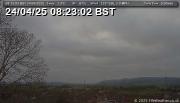 Aberdour: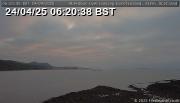 Anstruther: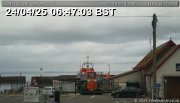 Forth View: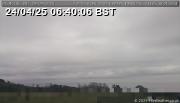 St Andrews: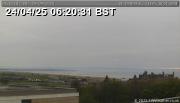 Upper Largo:
St Andrews SkyCam: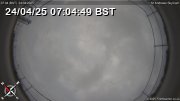 Fife Weather Warnings
There are currently no Met Office weather warnings issued for Fife.
Status Of Fife Bridges
Queensferry Crossing:

--- Open ---
No restrictions
Queensferry crossing
No delays
Forth Road Bridge:
--- Restricted ---
Footpath/Cycleway
West Footpath/Cycleway Closed
Until further notice, cyclists and pedestrians should use the EAST footpath on the Forth Road Bridge. The WEST footpath is reserved for maintenance access only.
Tay Road Bridge: