Fife Weather News
This section aims to document interesting or outstanding weather events, either forecast or observed around Fife.
If you have witnessed noteworthy weather conditions or phenomenon in your area of Fife (especially if you managed to capture photos), please do drop us a line, so we can include your observations in this news section!
The Mystery Of The Giant Golf Ball
Details
A few days ago, a local friend asked me what had happened to the "giant golf ball" on top of Bishop Hill. I was embarrassed to admit that I hadn't even noticed it had gone! However the fact it had disappaered from the landscape immediately raised my curiosity!
Funnel Cloud Over Benarty Hill
Details
During the afternoon yesterday, a very small rope-like cold air funnel cloud formed on the front edge of a band of rain showers, at about 14:40.
Incredible Footage Of Waves Crashing in Cornwall
Details
Although not related to Fife, I had to share this video I came across, shot yesterday in Sennen Cove, West Cornwall, showing ferocious waves crashing over an entire section of the coastline.
Beautiful Video Of Forth Bridges In Fog
Details
Just recently, I came across this beautiful video, shot from a "paramotor", of the forth road and rail bridges.
Looking Up
Details
If, like me, you sometimes find yourself looking up at the sky and drinking in the incredibly diverse range of cloud formations mother-nature can provide, you may find this info-graphic from the met office of interest.
29th Jan 2013 - A Windy Night Ahead
Details
After the spell of cold and snowy weather, it won't have gone unnoticed that the Atlantic is back with vengeance, with a good dosing of wind and rain. Tonight sees yet another low pressure system, with a deep central pressure of 956mb, skirt the north west of the country.
13th Jan Update - Snow Potential For Monday
Details
Today has seen some periods of snowfall across Fife, although borderline atmospheric temps and above-zero ground temps meant that it did not accumulate in any great quantities, particularly at lower levels.
Update On Weekend Snow Potential
Details
Now that the high-resolution weather models are in play for the next 48 hours, a better picture of snow potential for this weekend is starting to emerge.
More Hints of Weekend Snow
Details
Following on from my previous article, posted last weekend, lovers of the snow and cold will be pleased to hear that the elements are still lining up to return us to colder weather and the possibility of some snow, come this weekend.
Return To Cold
Details
Several forecast models are now showing trends of a return to colder weather, towards the end of next week (11-13 January). Both the GFS Ensembles, and the ECMWF weather forecast models both currently show indicators of this trend.
WeatherCam Previews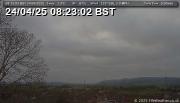 Aberdour: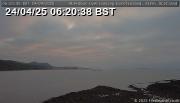 Anstruther: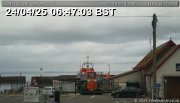 Forth View: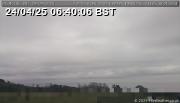 Kinghorn: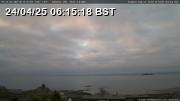 St Andrews: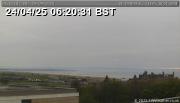 Upper Largo:
St Andrews SkyCam: