Today has seen some periods of snowfall across Fife, although borderline atmospheric temps and above-zero ground temps meant that it did not accumulate in any great quantities, particularly at lower levels.
Here's a snapshot from the WeatherCam this morning (click to enlarge):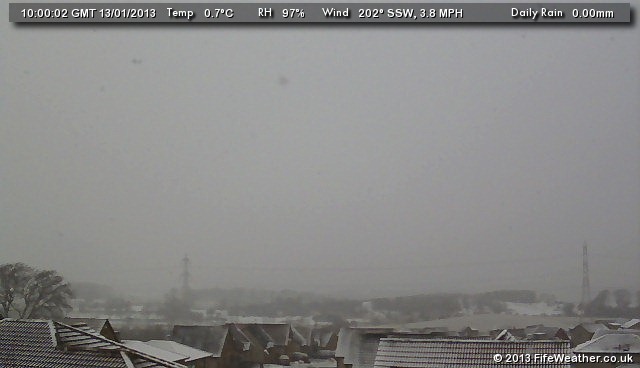 The current high-resolution models are indicating a relatively low snow potential across Fife tomorrow. The main feature is a band of rain which will move over the Kingdom early to mid-morning. Whilst this band of precipitation will fall as snow over Aberdeenshire, it is expected to fall as rain and sleet over Fife. Other than that, no significant precipitation is expected over Fife tomorrow, although the odd snow-flake or two, or rain shower, cannot be ruled out for later in the day.
The following chart (courtesy of output from NetWeather.tv's NMM forecast model) shows the above mentioned band of rain moving through in the morning (don't read into the timings of this chart too closely, as the other models show this band passing +2-3 hours from this particular model).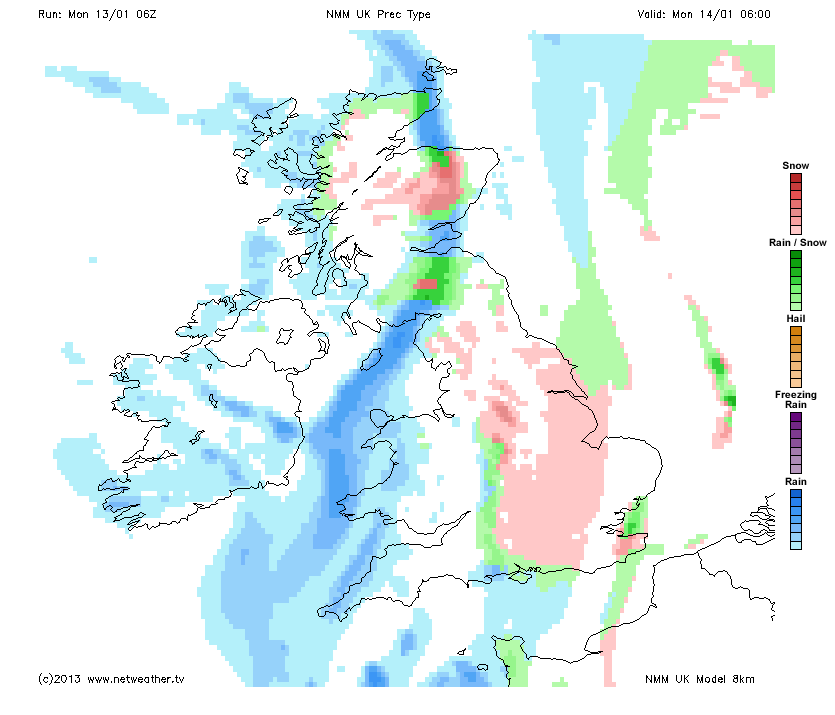 At this stage it looks like the remainder of the working week will remain cold, with things warming back up towards/over the weekend. But more on this as the week progresses.
If you're curious as to why forecasting snow is such a tricky science, Liam Dutton from Channel 4 weather has written a great blog article on this very topic.
Remember too, you can always find the latest forecast here.