To snow or not to snow, that is the question! Whether we will have a white Christmas, is always a source of interest and discussion in the lead up to Christmas and there has been a lot of speculation about this.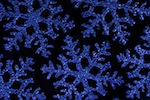 However with just over a week until the big day, the medium range atmospheric models are starting to come into the time-frame, whereby broad trends can be a good indicator of what we're likely to expect around Christmas Day.
So are we likely to see any snowflakes fall this Christmas? The short answer is unfortunately, no. At least that is the outlook given the current indicators.
It won't have gone unnoticed that, after a bit of snow and very chilly temps over the previous few weeks, our weather has turned to a more mild, wet and windy regime of late. This is largely due to a series of low pressure systems that have been influencing the UK's weather from the west. In other words, we're currently stuck in a bit of an Atlantic weather regime.
Apart from a possible short-lived cooler spell over the pre-Christmas weekend, this isn't likely to change anytime soon. In fact current indicators are that Christmas day is likely to be similar to the weather of late.. wet, windy and mild, with a low pressure system sitting off the West coast of the UK, keeping the UK in a mild southly/south-westerly airflow.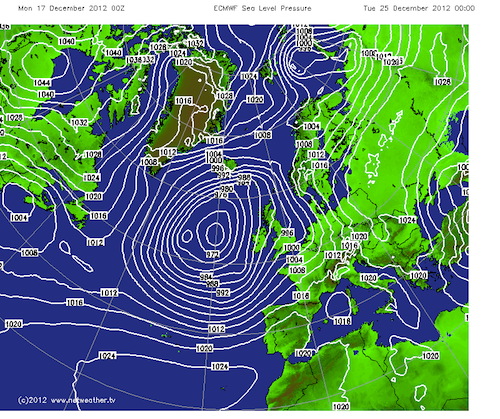 So a bit of a disappointment for those dreaming of a white Christmas this year, but not all hope is completely lost just yet. A week is still a long time for weather forecasts and it's possible for the outlook to change quickly, over the coming days.
Either way, we hope you have a wonderful and safe Christmas, whatever the weather!
(Surface pressure chart by NetWeather.tv - reproduced with their kind permission)