Site News
Following are the changes and updates made to the site, in reverse chronological order. Keep and eye on this page to get the latest information on new features and additions to the site.
St Andrews Skycam Issues Continue
Details
Unfortunately the SkyCam at St. Andrews continues to experience intermittent connectivity issues, resulting in periods of downtime.
SkyCam Maintenance & Reorientation
Details
Today the St Andrews SkyCam underwent some much-needed maintenance, to improve its reliability.
Web site maintenance 18th Jan @ 22:00
Details
This maintenance has now been completed.
SkyCam Goes Live
Details
Our new, near 360° SkyCam, housed at the Unversity of St Andrews, went live today. This unique camera provides full-dome images of the sky over St Andrews, both day and night.
New Current Conditions Dashboard
Details
You may have noticed the new weather conditions dashboard on the home page. We've redesigned the dashboard to hopefully make the information a little easier to digest.
Live Rain Radar Updated
Details
Our rain radar page has been updated and now features a new live radar display covering Fife and surrounding areas, which updates once every 5 minutes (as often as the radar network allows).
Webserver upgrade complete 29th October
Details
The scheduled upgrade of our web server is now complete and the web site is fully operational once more. Apologies for any inconvenience caused by the downtime.
Web server upgrade 15:00 on 29th of October
Details
To cope with the ever-growing demands on our services, our web server is scheduled to be upgraded on Wednesday the 29th of October at ~15:00. This is an extension to the work conducted last Wednesday.
Web server upgrade 20:00 on 22nd of October
Details
This work has now been completed. Apologies for any inconvenience caused.
WeatherCam Previews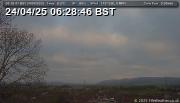 Aberdour: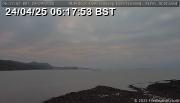 Anstruther: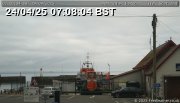 St Andrews: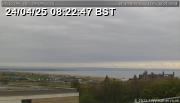 Upper Largo: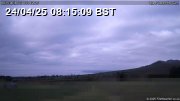 St Andrews SkyCam: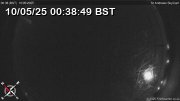 Fife Weather Warnings
Active Weather Warnings:
Future Weather Warnings:
Yellow Warning of Snow
Valid from 18:00 17/01/2018
to 09:00 18/01/2018
Issued by the Met Office on
Mon, 15 Jan 2018 11:44:00 GMT.
Status Of Fife Bridges
Queensferry Crossing:
--- Open ---
Open to traffic
Open in both directions with a 70mph speed restriction
Forth Road Bridge:
--- Restricted ---
Open to Public Scheduled buses only
Open to Public Scheduled buses only with 40mph speed restriction.
Tay Road Bridge: