Fife Minicast
Today:
Morning:

-2°C

Afternoon:

6°C

Evening:

2°C

Overnight:

0°C


Tomorrow:
Morning:

0°C

Afternoon:

6°C

Evening:

3°C
Latest Weather News
A few days ago, a local friend asked me what had happened to the "giant golf ball" on top of Bishop Hill. I was embarrassed to admit that I hadn't even noticed it had gone! However the fact it had disappaered from the landscape immediately raised my curiosity!
Read more ...
Latest Site News
Unfortunately the SkyCam at St. Andrews continues to experience intermittent connectivity issues, resulting in periods of downtime.
Read more ...
Current Conditions Dashboard
The below dashboard provides real-time data from the FifeWeather station. Under normal circumstances, the dashboard will update approximately once every 15 seconds.
Looking for today's extremes? Click on our Trends & Records page.
Welcome
Welcome to the home of weather information for the Kingdom of Fife.
This site provides live weather data, live weathercams and forecasts for Fife, Scotland. The live weather data is sourced from a citizen-operated weather station based in Lochgelly and most pages on this site are updated at least once per minute. A selection of observations, charts and graphs are available via the left-hand menu.
You can also get a "thin" version of FifeWeather.co.uk, more suited to mobile phones, at mobile.fifeweather.co.uk.
Keep up to date with the latest changes to the site by visiting the Site News page. Any additions or improvements made to the site will be documented there.
The menu system on the left hand side provides access to the site's rich library of information, and some menu options will spawn further sub-menus with additional options.
The weather station that provides data for this site commenced gathering data on 17th of February 2006 and is part of the Citizen Weather Observer Program (CWOP), station ID CW5439. You can also find this station on weatherunderground.com as station ID I90580588, on the MetOffice Weather Observation Website, on the Scottish Weather Network and in the Climatological Observers Link bulletins, among others.
Twitter Feed
Disclaimer
No claims or guarantees are made regarding the accuracy of the data contained on this website. As such, the data on this site should not be used for any safety related activity, or for planning events to coincide with particular weather conditions. Full site terms can be found here.
Station Alerts
| | | | | |
| --- | --- | --- | --- | --- |
| Alert/Warning | Description | Alerted Observation | Issued | Expires |
| Frost Risk Alert | Current conditions observed at the weather station indicate a frost is now likely to develop. | True (Observed) | 03:02:02 21/02/18 | 09:02:02 21/02/18 |
WeatherCam Previews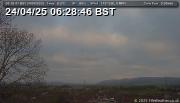 Aberdour: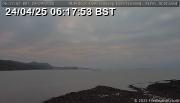 Anstruther: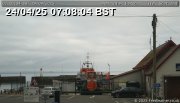 St Andrews: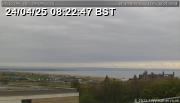 Upper Largo: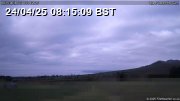 St Andrews SkyCam: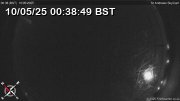 Fife Weather Warnings
There are currently no Met Office weather warnings issued for Fife.
Status Of Fife Bridges
Queensferry Crossing:
--- Open ---
Motorway
Open to general traffic, subject to normal motorway restrictions
Forth Road Bridge:
--- Open ---
Public Transport Corridor
Open to buses, taxis, and motorcycles up to 125cc. East footpath open to cyclists and pedestrians.
Tay Road Bridge: