Fife Minicast
Today:
Morning:

9°C

Afternoon:

15°C

Evening:

15°C

Overnight:

8°C


Tomorrow:
Morning:

9°C

Afternoon:

18°C

Evening:

16°C
Latest Weather News
A few days ago, a local friend asked me what had happened to the "giant golf ball" on top of Bishop Hill. I was embarrassed to admit that I hadn't even noticed it had gone! However the fact it had disappaered from the landscape immediately raised my curiosity!
Read more ...
Latest Site News
You may have noticed that I have recently added some prominent watermarks to the Aberdour weathercam's images, time-lapse videos and live streams. Unfortunately, this has been a necessary measure, due to the continued unauthorised republication of footage taken from this camera.
Read more ...
WeatherCam Previews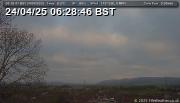 Aberdour: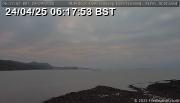 Anstruther: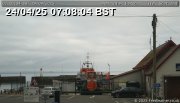 St Andrews: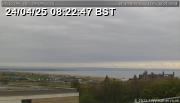 Upper Largo: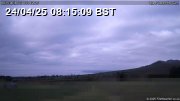 St Andrews SkyCam: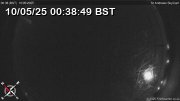 Fife Weather Warnings
There are currently no Met Office weather warnings issued for Fife.
Status Of Fife Bridges
Queensferry Crossing:
--- Open ---
Motorway
Open to general traffic, subject to normal motorway restrictions
Forth Road Bridge:
--- Open ---
Public Transport Corridor
Open to buses, taxis, and motorcycles up to 125cc. East footpath open to cyclists and pedestrians.
Tay Road Bridge: