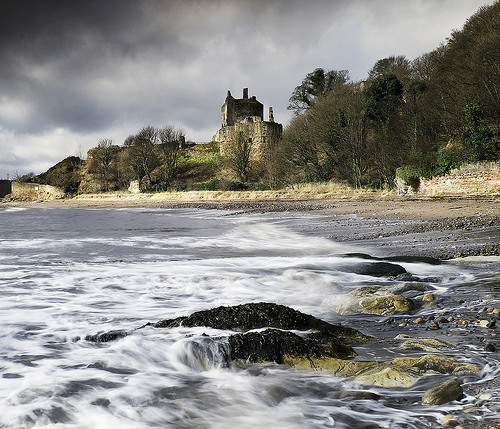 Taken on March 7, 2017
Ravenscraig Castle, Kirkcaldy, Fife.
Have always struggled to photograph this castle the way I want to. It's surrounded on 3-sides by Kirkcaldy and I've had to frame this carefully to isolate it from the silo's of Carr's flour mill (out of shot on left) and a 1970's apartments block (behind the trees to the right). Luckily the tides, the sea and the light were in my favour for a few minutes during the two hours I spent here. A 7-stop ND filter slowed the exposure enough to create some movement in the sea.
Simon Swales