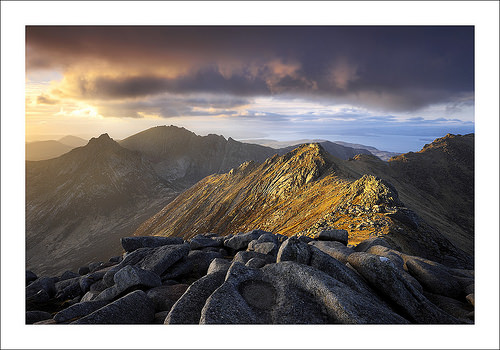 Taken on April 19, 2015
THE POOL - Outdoor Photography; Natural Light Challenge - Winning Image

Outdoor Photography Issue 194 August 2015 Winning Image for their "If you only do one thing this month...photographic challenge".

On the summit of Goatfell, Isle of Arran. With sunset approaching North Goatfell is lit by the sun. Came across this tiny pool whilst exploring the summit earlier in the evening.

Read my "Behind the Shot" blog which I was invited to write by WEX Photographic for their #WexMondays competition on Twitter.
Simon Swales
Note from editor: We know this week's image is not from Fife, but it was such a beautiful photograph from Simon, we thought a brief departure from Fife's borders could be forgiven. :)