Fife Minicast
Today:
Evening

18°C

Overnight

14°C

Tomorrow:
Morning

14°C

Afternoon

19°C

Evening

15°C
Latest Weather News
A few days ago, a local friend asked me what had happened to the "giant golf ball" on top of Bishop Hill. I was embarrassed to admit that I hadn't even noticed it had gone! However the fact it had disappaered from the landscape immediately raised my curiosity!
Read more ...
Latest Site News
I'm very excited to annouce that data from the new FifeWeather.co.uk air quality monitor is now online on the dedicated air quality page.
Read more ...
WeatherCam Previews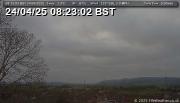 Aberdour: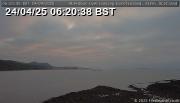 Anstruther: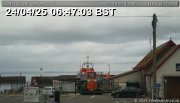 Forth View: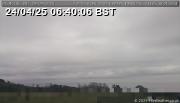 St Andrews: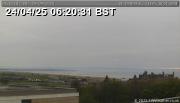 Upper Largo:
St Andrews SkyCam: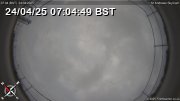 Fife Weather Warnings
There are currently no Met Office weather warnings issued for Fife.
Status Of Fife Bridges
Queensferry Crossing:

--- Open ---
Motorway
Open to general traffic, subject to normal motorway restrictions
Forth Road Bridge:
--- Restricted ---
West Footpath/Cycle Track Closed
Both directions
Due to essential maintenance, the WEST footpath/cycleway is closed. The EAST Footpath/Cycleway remains open unless due to high winds or an incident.
Tay Road Bridge: