Fife Minicast
Today:
Morning:

6°C

Afternoon:

13°C

Evening:

14°C

Overnight:

11°C


Tomorrow:
Morning:

10°C

Afternoon:

14°C

Evening:

13°C
Latest Weather News
A few days ago, a local friend asked me what had happened to the "giant golf ball" on top of Bishop Hill. I was embarrassed to admit that I hadn't even noticed it had gone! However the fact it had disappaered from the landscape immediately raised my curiosity!
Read more ...
Latest Site News
If you're interested in reading a little about the background to FifeWeather.co.uk, the Courier newspaper ran a story on the 26th of June 2019, about the origins of the weather station and website which you can read here.
Read more ...
WeatherCam Previews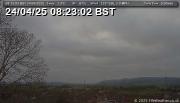 Aberdour: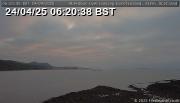 Anstruther: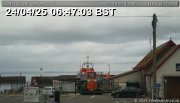 Forth View: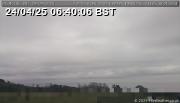 St Andrews: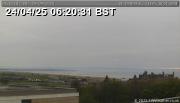 Upper Largo:
St Andrews SkyCam: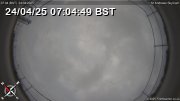 Fife Weather Warnings
There are currently no Met Office weather warnings issued for Fife.
Status Of Fife Bridges
Queensferry Crossing:

--- Open ---
No restrictions
Queensferry crossing
No delays
Forth Road Bridge:
--- Restricted ---
Footpath/Cycleway
West Footpath/Cycleway Closed
Until further notice, cyclists and pedestrians should use the EAST footpath on the Forth Road Bridge. The WEST footpath is reserved for maintenance access only.
Tay Road Bridge: